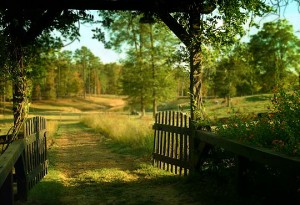 Today we had the opportunity to play once again on the grounds of the Inn at Serenbe, an idyllic setting reminiscent of early 20th century farm life in America. Anyone who is the nostalgic type will absolutely love the Inn at Serenbe!
We were honored to be joined by Ronda Respess, founder of Franklin Pond Chamber Music, a year-round chamber music educational program in Atlanta for pre-college students and William Johnston, Principal Violist of the Atlanta Opera Orchestra.
The bride, Kathi Byrne, chose a wonderful selection of classic hymns for the ceremony, including the Processional and Recessional. We were delighted as her choices perfectly complimented the reverent, yet uplifting atmosphere in that naturally pastoral space!